We're excited to introduce you to our brand new library website. While you are exploring, remember that you can click on the logo and library name at the top left to return to the homepage at any time.
Our menu and page structure has been reorganized to make it easier for you to find things and we've updated our site with more relevant content and personalized features.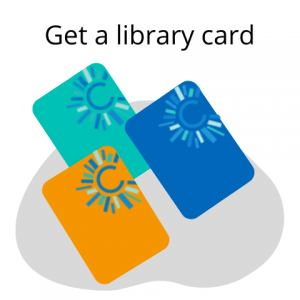 One of the things that our community asks about the most is how to get a library card so we put that right up top. Acquiring a card is the first step in getting the most out of your library and now it's easier than ever to get the process started.
MENU BAR
Moving across the page, you'll see a new menu bar that offers a choice to search by format or by audience.
Book lovers can find the latest in book news and culture, along with tons of reading recommendations, on our Read page. Similarly, fans of movies, tv and music can get updated on the newest releases and hot selections on our Listen & Watch page.
Click over to the Audience pages to get content specific to your stage of life. The Kids page has reading recommendations by grade, early literacy tips and parenting help. On our Teen page, find college and career guides, mental health resources and more. The Adult page has reading/listening/watching suggestions, life enrichment ideas plus resources for seniors.
SERVICES
Learn more about what the library can do for you on our Services page. From reserving meeting rooms to checking out low vision aids to using our copy/print/scan/fax machines, you'll learn about library services for the community.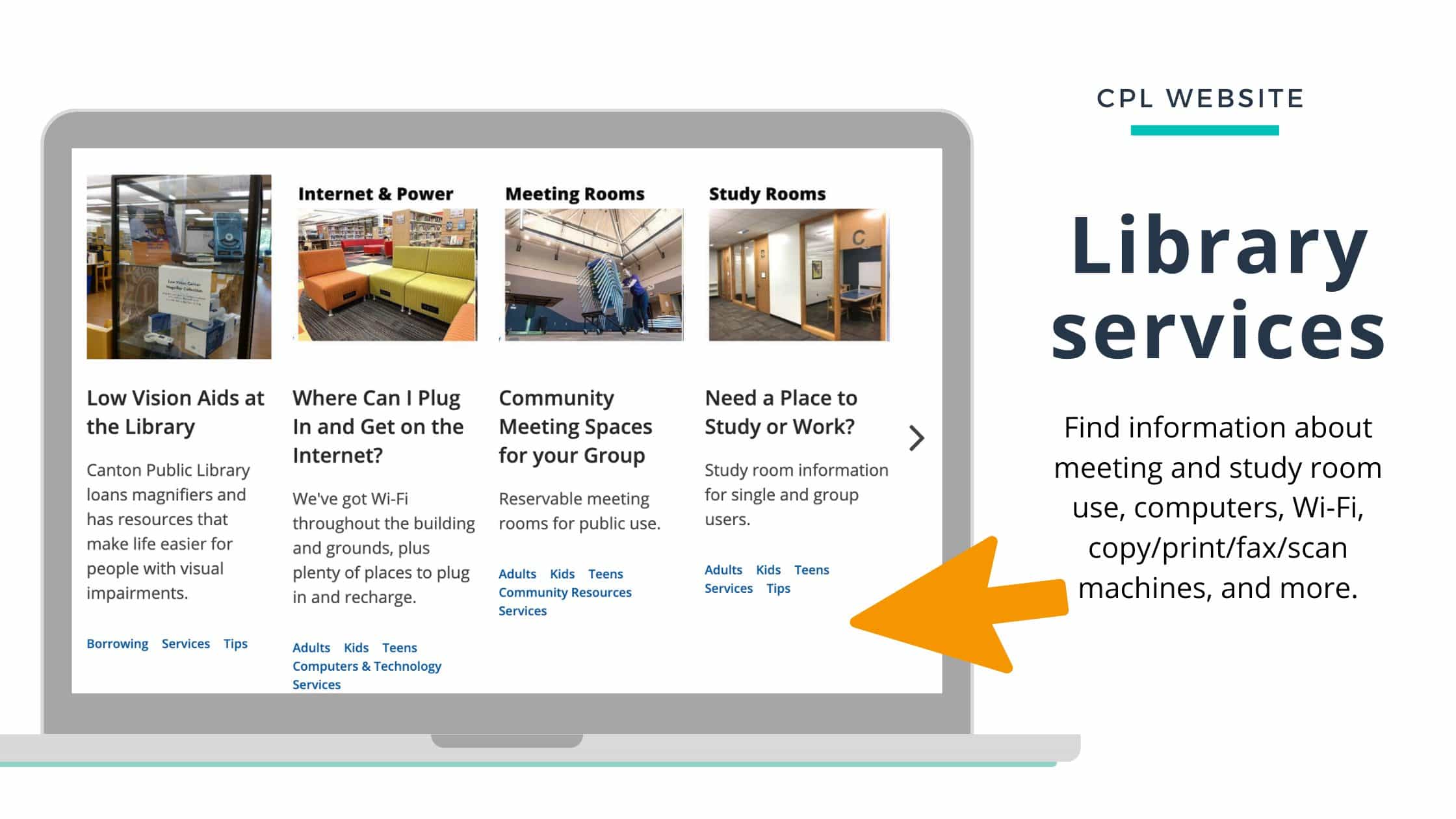 RESEARCH & LEARN
The Research & Learn page is your portal to all library databases and learning tools. Find everything from the Washington Post, NY Times and Consumer Reports to Learning Express Library and Gale Courses.
Use the Explore link to find posts, suggestions and lists that correspond to tags that you select so you can discover even more things you might be interested in.

PROGRAMS
We've kept programs right up front on the home page so you can see what's happening today and what's coming up. Click the Programs link to learn more about the library's program offerings for kids through adults.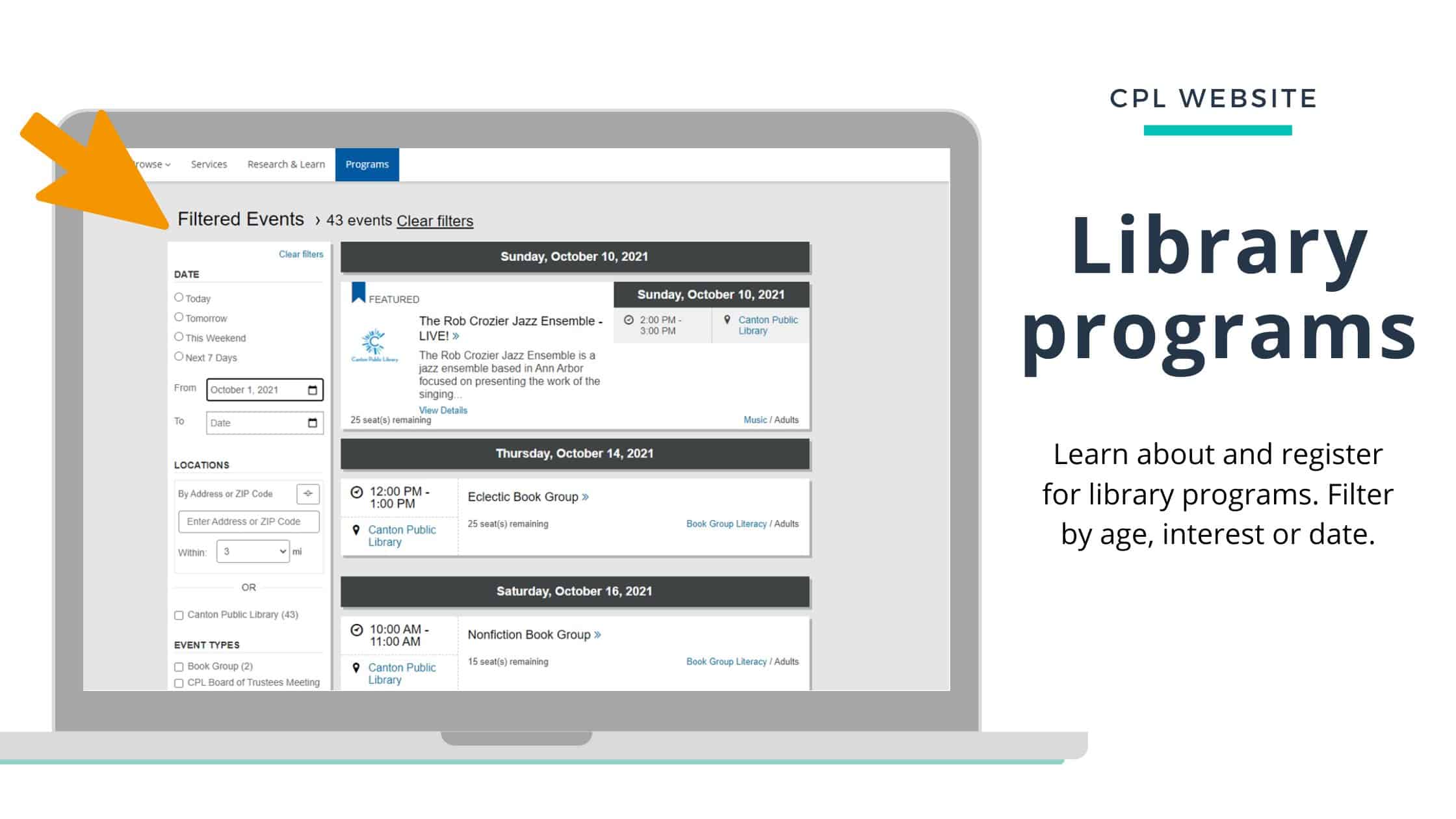 CONTACT US
Throughout our website, click on any post to expand it and read the full story. We'd love to get your thoughts on the new site so please Contact Us if you have comments to pass on.