To help you find the things that most interest you, we've switched the layout of our website to highlight all kinds of information. Click on the logo and library name at the top left to return to the homepage at any time.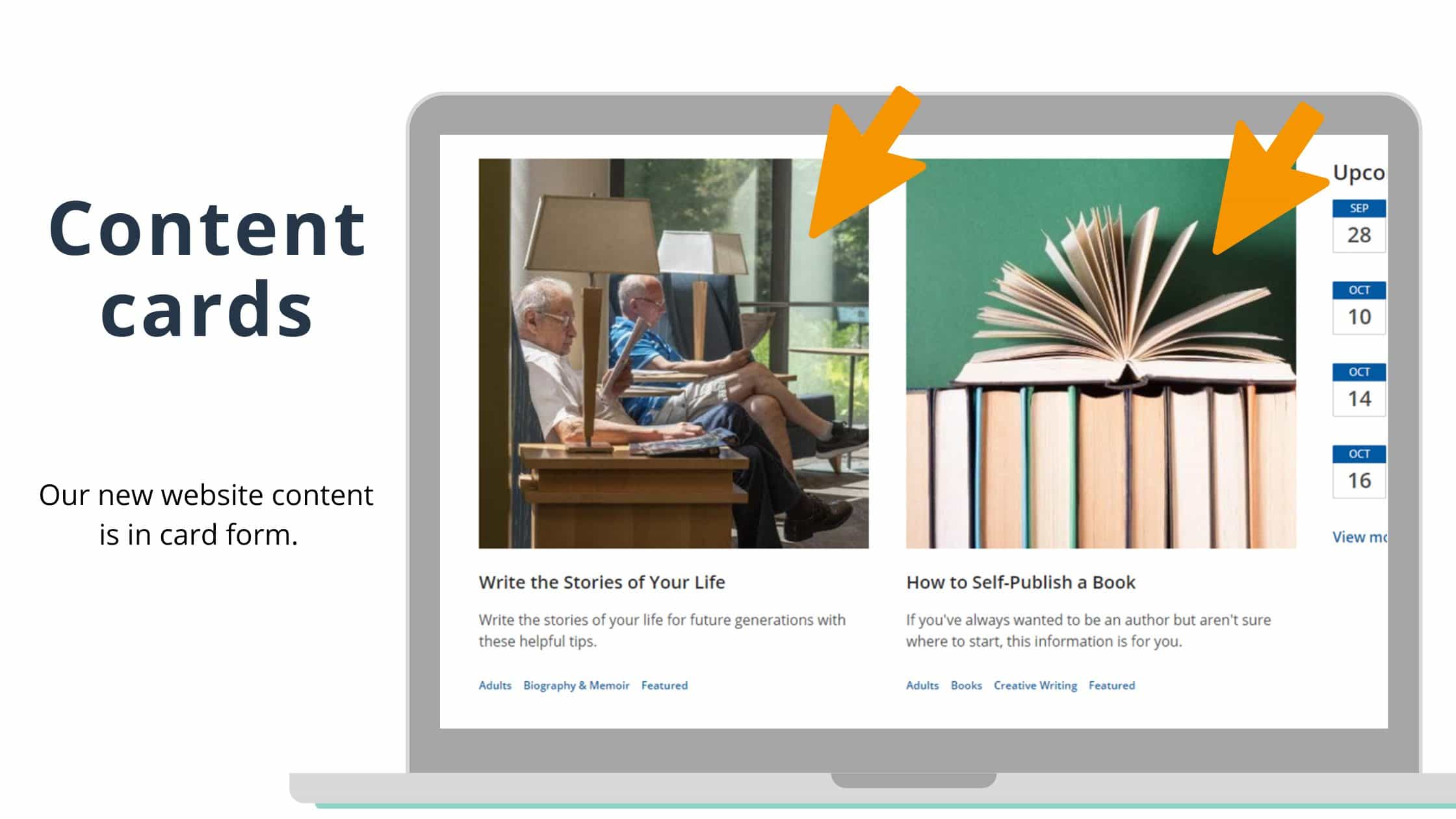 CONTENT CARDS
Our new website content is in card form. Each page will display rows of cards, which can be blog posts, book lists, or programs. Typically, each card has an image with a title under it.
GET THE FULL STORY
When you see something you want to know more about, click on the image or title to get the full story.
If you prefer new blog posts in a list view like we have on our current site, click on CPL Blogs and see all of our blogs in date order. Any blog you click on will have a link to CPL Blogs in the top left part of the screen in the light grey bar.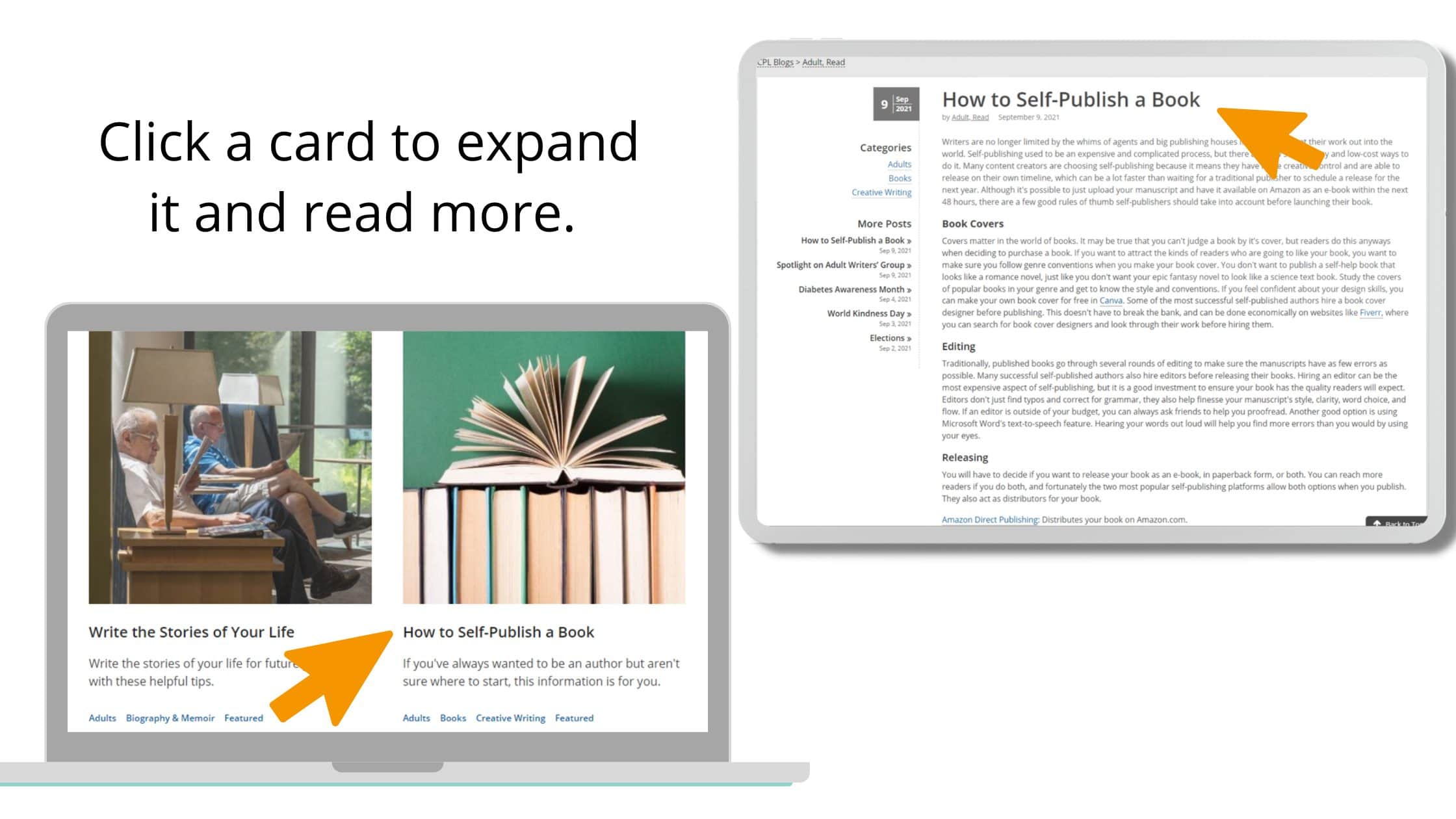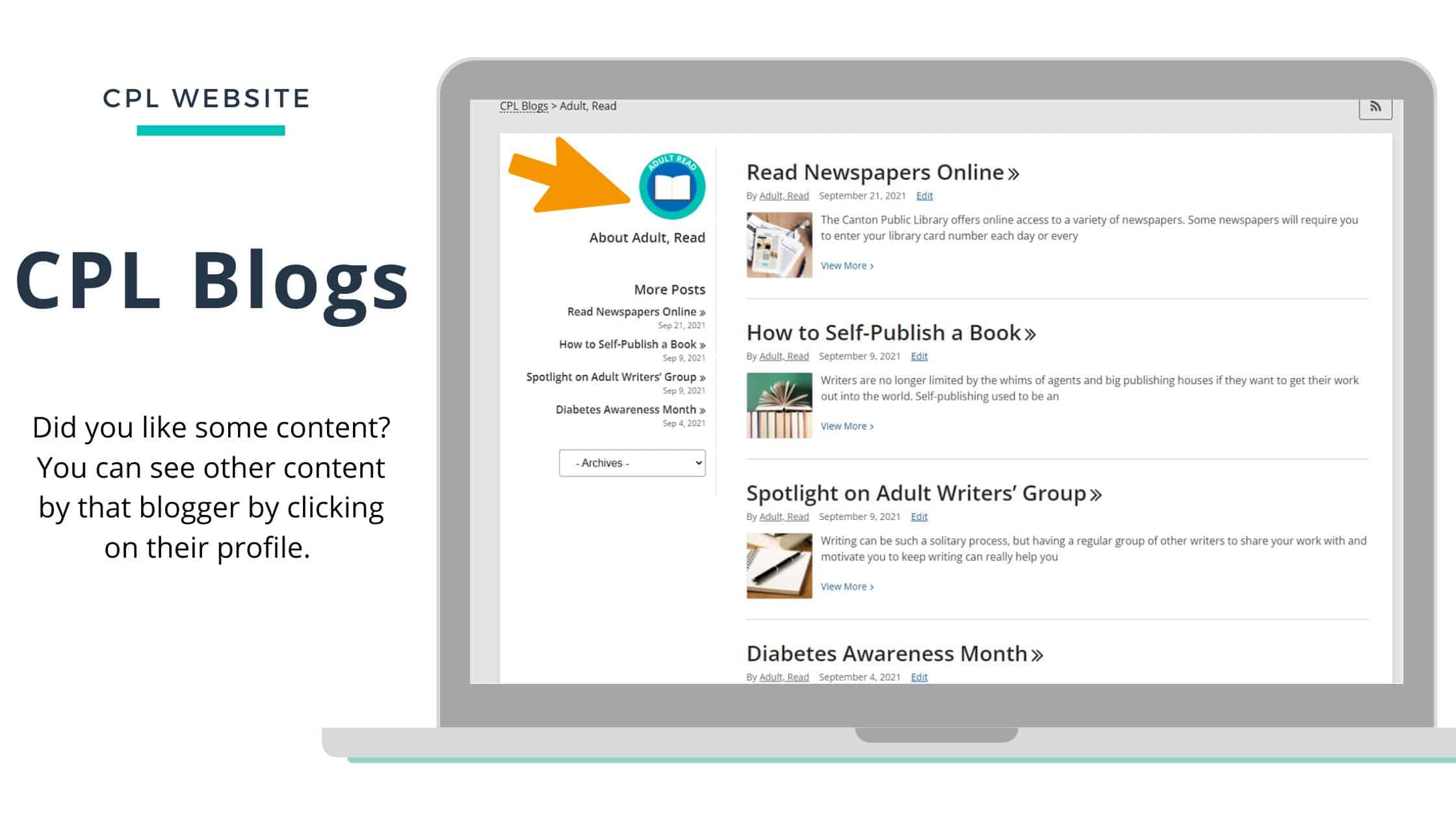 When you click through on a blog, you'll be able to see which contributor made the blog post, and explore other content created by them.
When you click through on a list, you will land on a page that looks like this.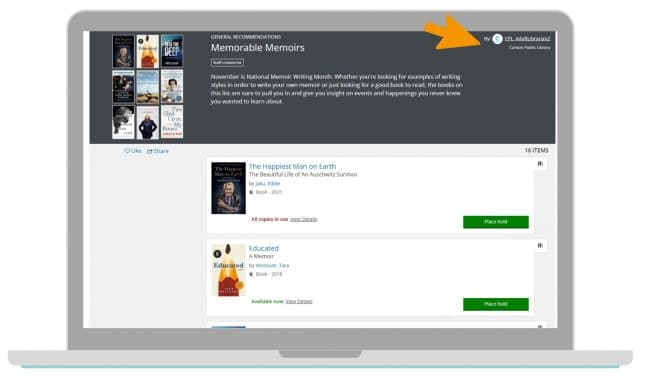 You can click on the contributor's name to view their profile and see other lists they have made.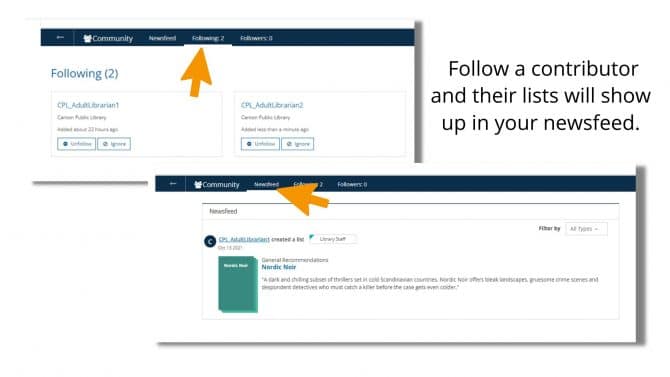 If you like their lists, you can follow them and any new lists they make will appear in your My CPL newsfeed. You can also create your own lists, and you can choose to make them public so others can follow them, or keep them private.
GO DEEPER
If there is a particular contributor whose blogs you like, you can select them from the panel on the left and see just their blogs.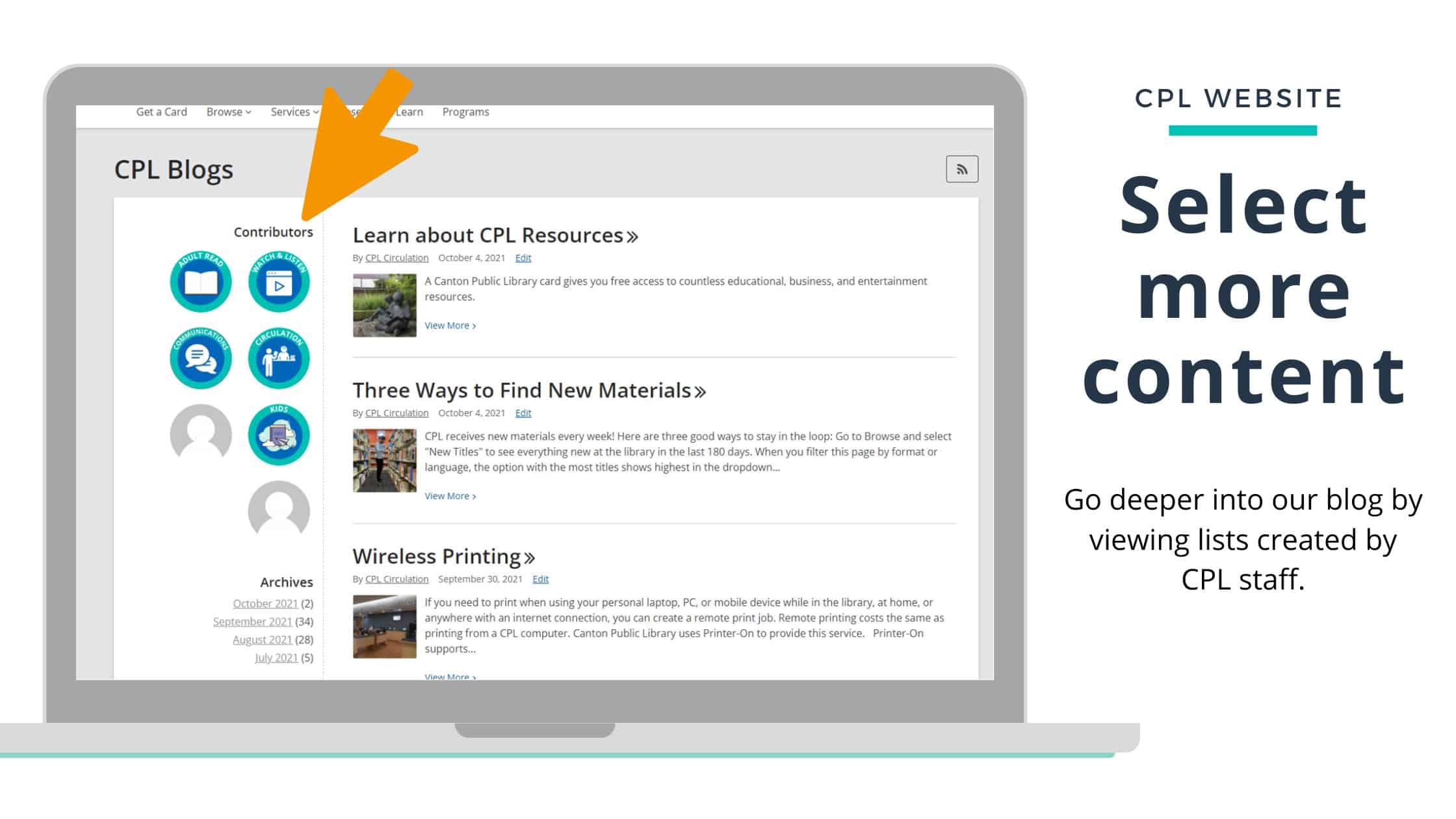 EXPLORE
At the bottom of a card, you'll see underlined words. These are search terms. If you are interested in discovering more, click on the term and you'll be brought to an explore page with all our posts and lists about that topic. Use the "post type" to filter for just blogs or lists if you prefer.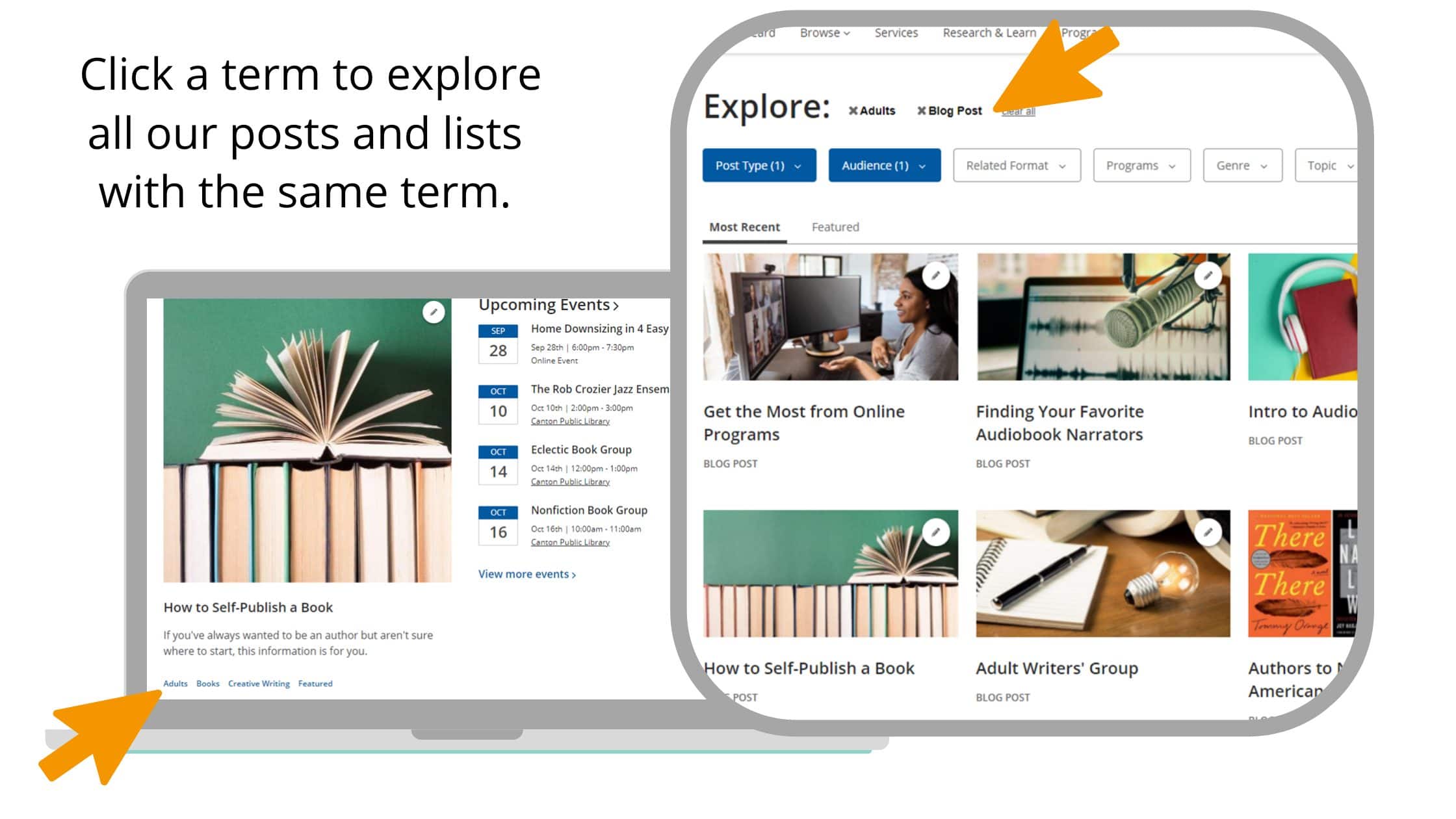 FREQUENTLY ASKED QUESTIONS
Be sure to check out the new FAQs, too. This is a great place to find answers to common questions. You can search FAQs for a specific topic or select FAQs to see the full list of questions and answers.