Our new program listings look a little different from what you are used to. Here's a quick guide to help you get started finding and registering for Canton Public Library programs.

Start by clicking on "Programs" in the top navigation bar.
You'll see a list of every program offered by the library. Featured programs are at the top of the list, followed by all other programs in date order.
The top bar lists the date; below it you'll see the title of each program offered on that date, along with a description and age category.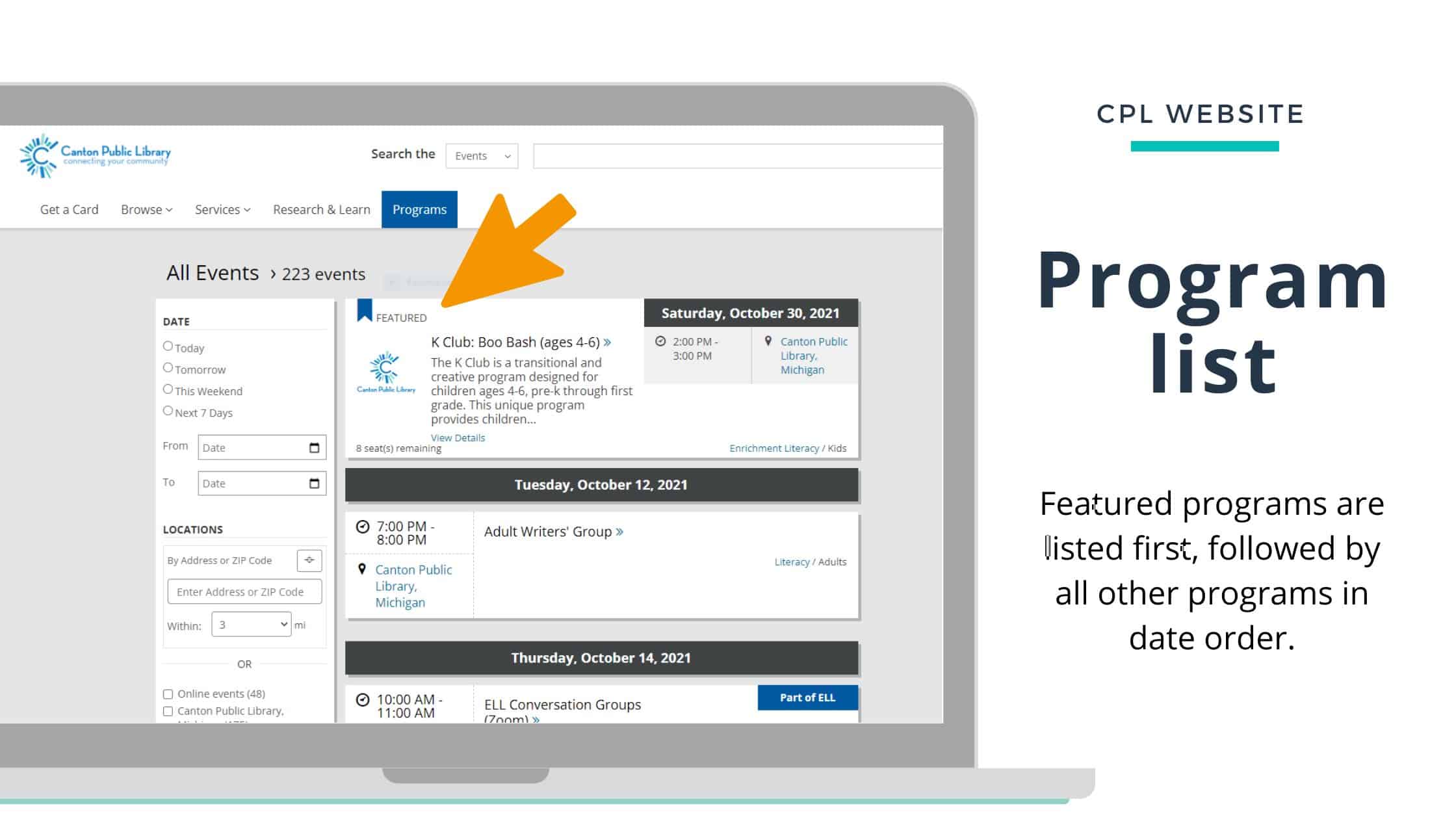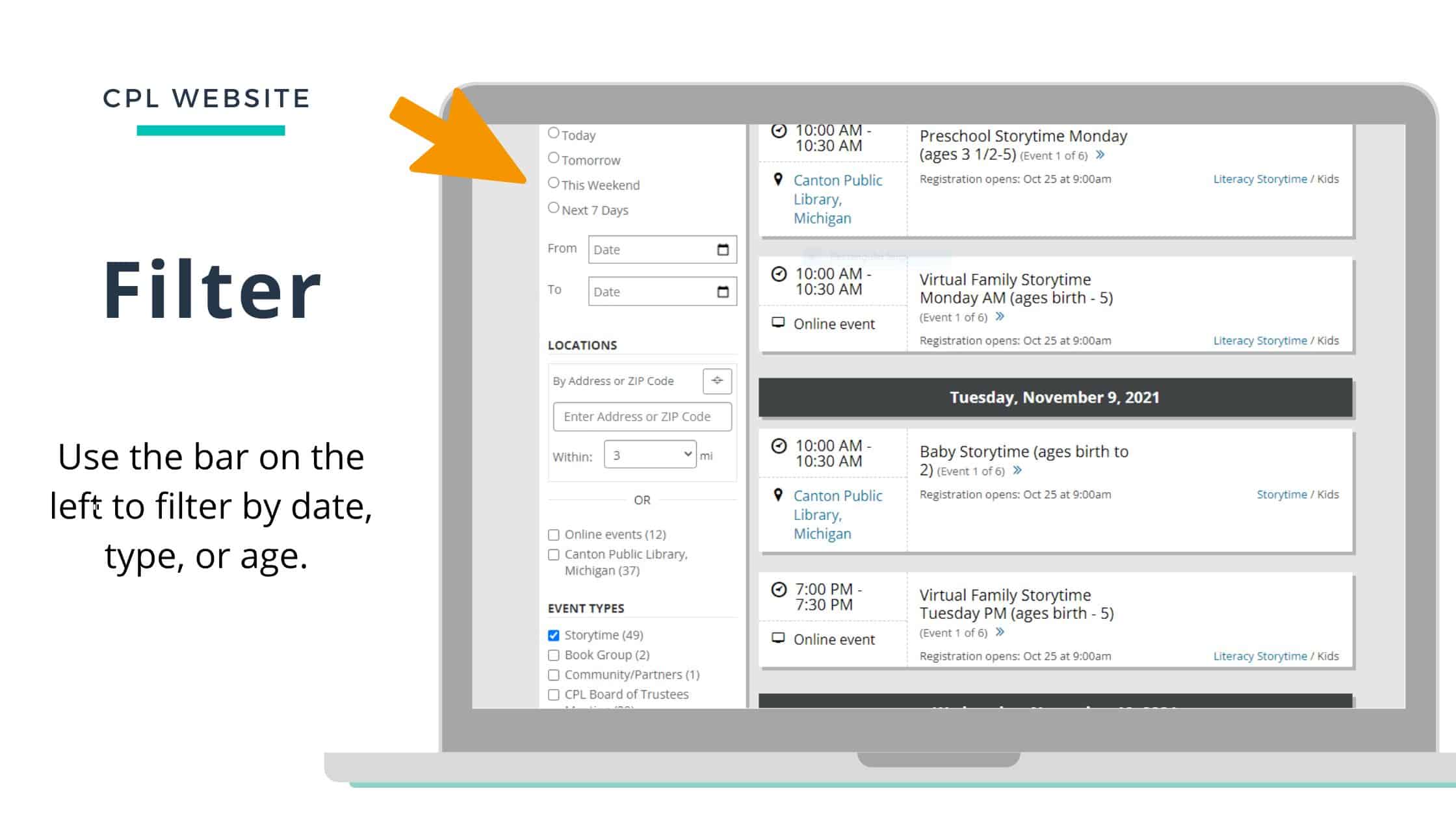 To make it easier to find programs by age or category or date, use the filters on the left. For instance, to see only storytime programs, click the "Storytimes" box under EVENT TYPES.
Want to see upcoming book clubs? Select "Book Groups" under EVENT TYPES.
Looking for a specific age group? Scroll down the left column and select an age group under the AUDIENCE filter.
To learn more about any program or to register for it, click on the listing. It will expand to show more information--a description, age details, online or in person.
If you'd like to register for the program, click the blue REGISTER button.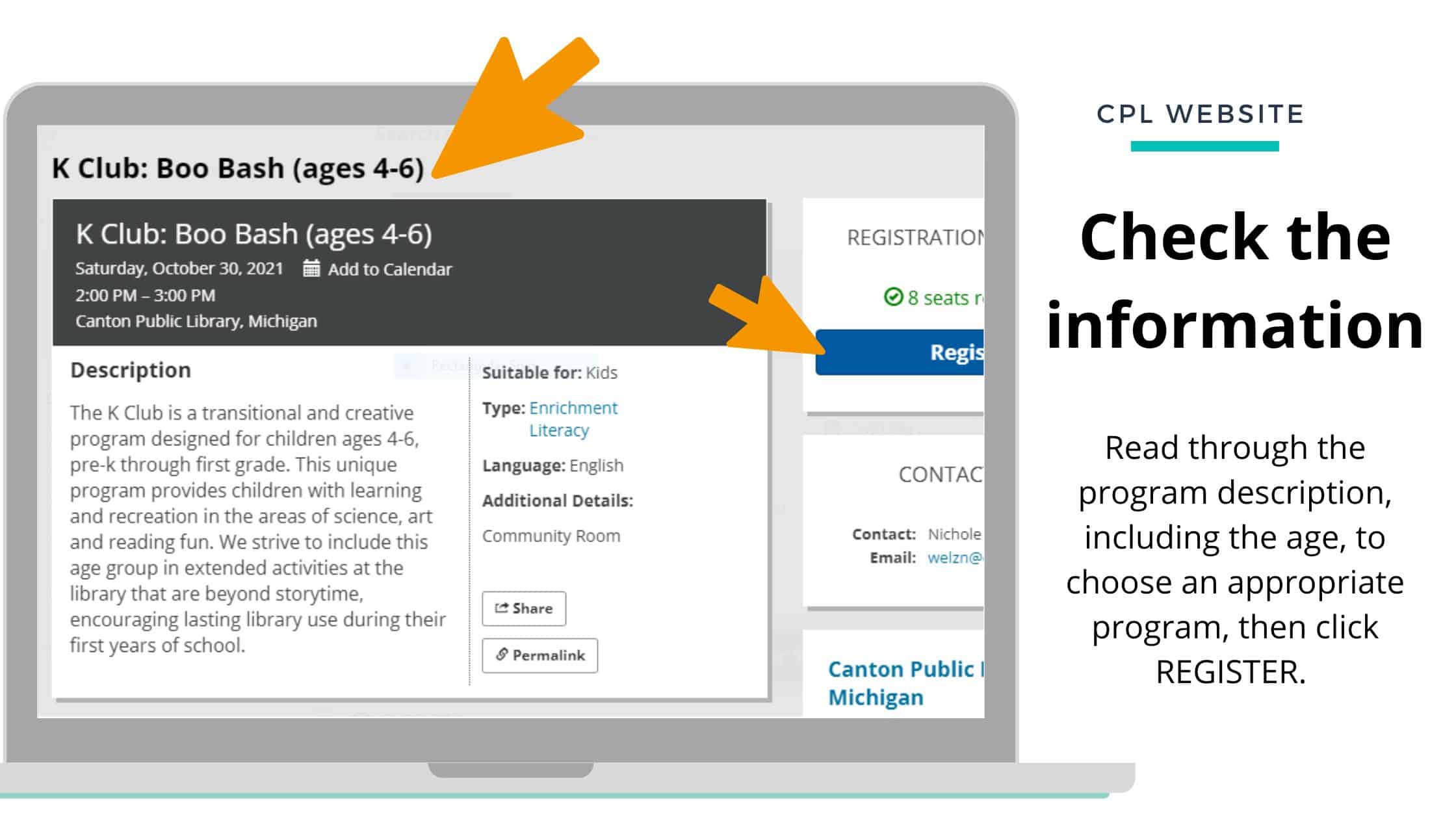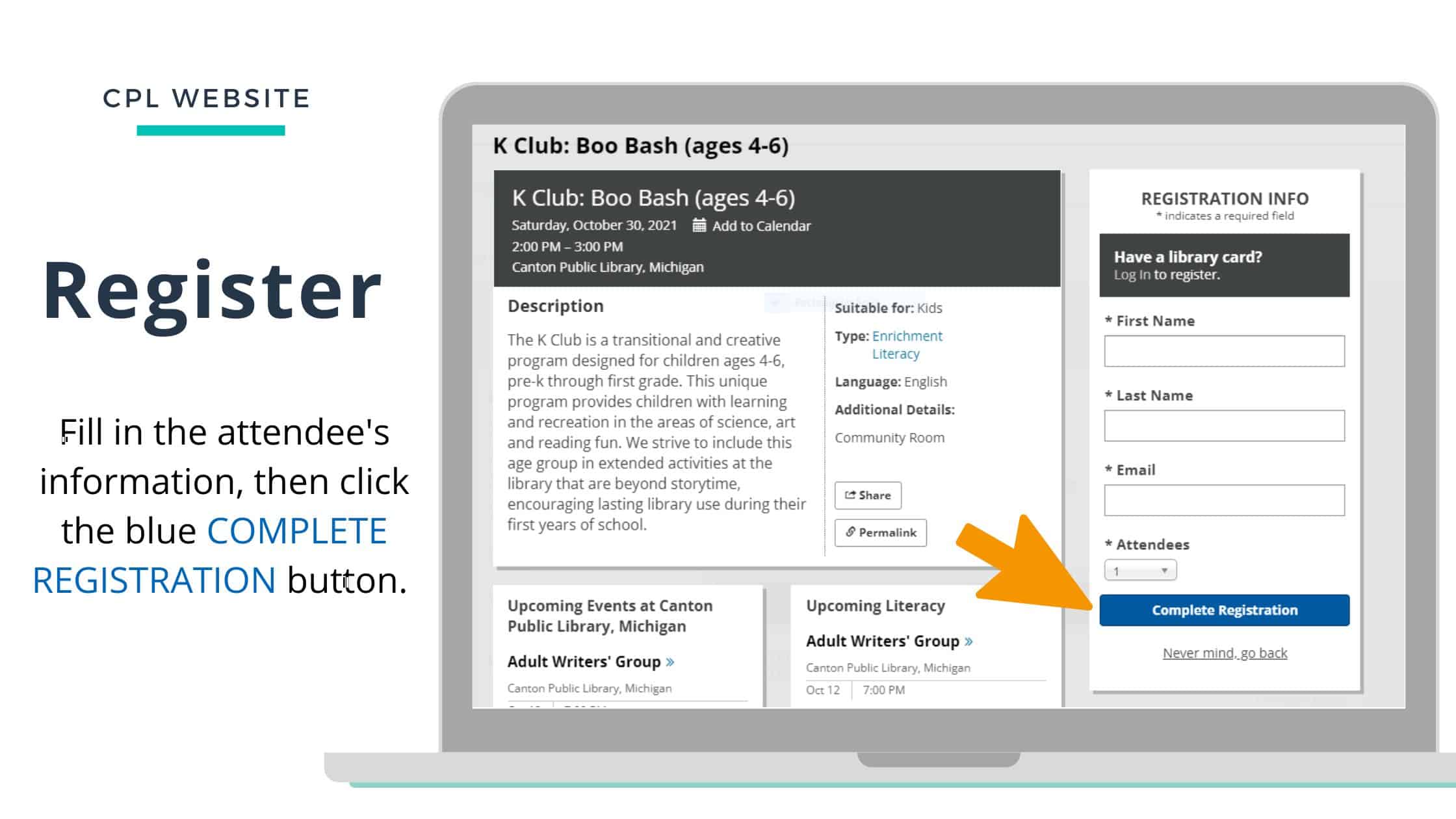 Registration is easy. If you are already logged in to your account, your information will autofill. If you are not logged in, or haven't set up your account, fill in the name of the person attending the program (your child's name, if it's a children's program), and an email address we can contact if we need to update program information or cancel the program. You no longer need your library card number to register.
Then, click the blue COMPLETE REGISTRATION button. You'll receive an email confirmation after you register and a reminder email the day before the program.
Our new system allows for waitlists, so you will be able to add your name when a program fills up and receive notification if we add spots or someone cancels.
That's it. We hope you find the new program page easy to navigate and registration easier. If you have any questions, check our FAQs, or give us a call at 734-397-0999.