All About the Catalog
When searching the catalog, the search bar leverages "smart search" terms.
For example, if you search "books," the search bar knows that you are probably looking for books and not for items with the word "books" in the title. The search bar also knows many common synonyms; if you look for "movies" you will get search results that include DVDs, Blu Ray, and streaming items.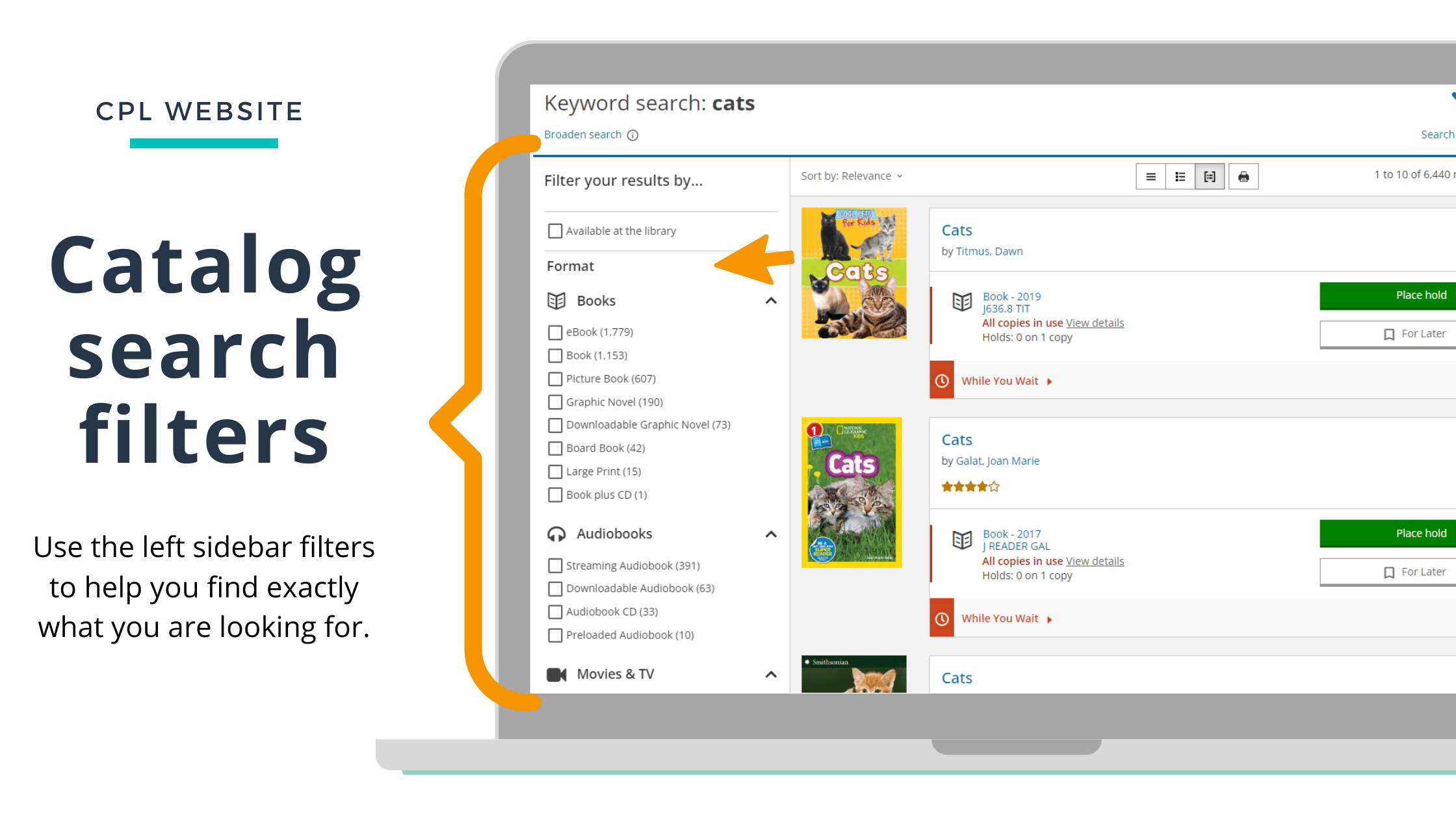 Catalog Search Filters
When you search the catalog, exact matches are prioritized. If the title starts with The, include The in your search and the item you are looking for is more likely to come up first.
Too many results? Check the search filters on the left side of the screen. The filters can help you hone in on the materials you are looking for and weed out things you don't want.
Click the "Available at the library" box if you want to limit your results to items that are currently available to check out.
You can also limit your search to items that are new at the library.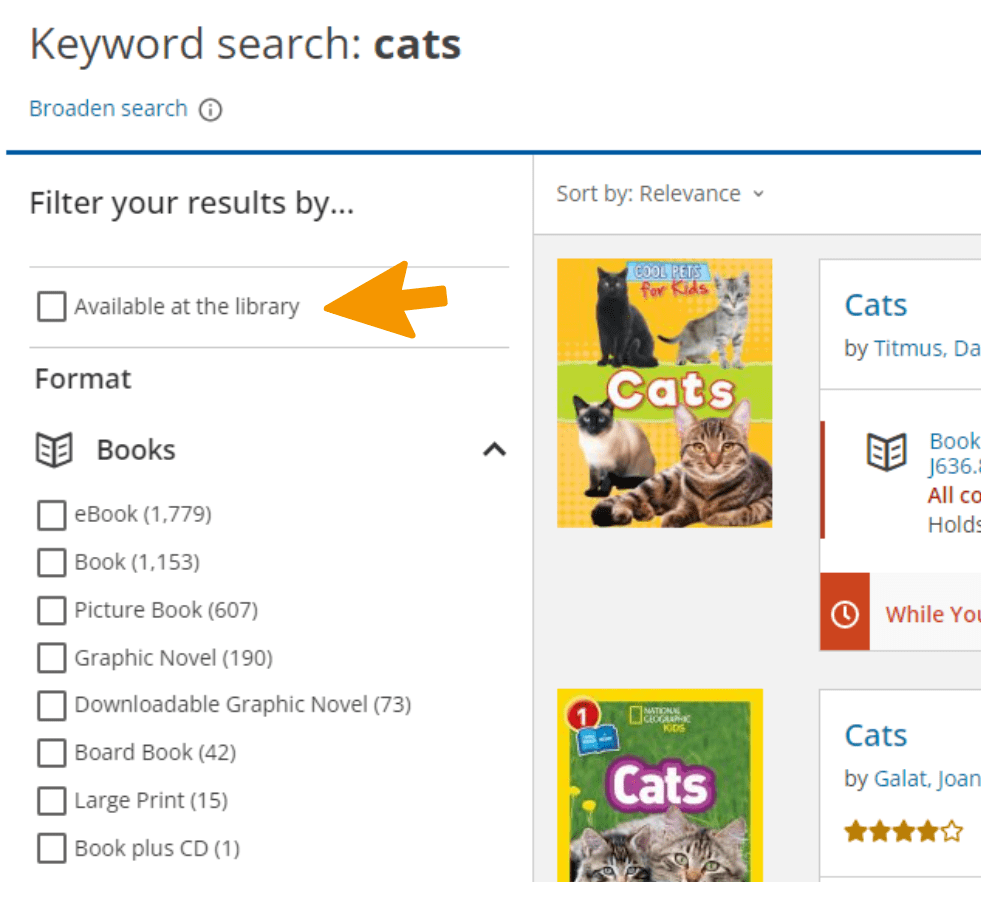 There Are Also Special Catalog Features If You Log In To Your Account
While logged in, you can:
Place holds
Add comments and reviews on items in the catalog
Make and share lists, linking to items in the catalog so readers can easily find them
Add a star rating or suggested age rating to an item's record
Add quotes, summaries, and videos to item records in the catalog
Add an item to your For Later or Completed Shelf
If an item is included in a list you like, you can follow the list-maker so you are notified if they add new lists to the site