Teens in our community signed up to tap into their creative side and make a unique poster based on their favorite book. The entries in our Teen Book Poster Contest were displayed from April 2 - April 16 where patrons voted for their favorites. Congratulations to our two winners, Ellie Thai and Maryam Judeh, whose entries are shown below.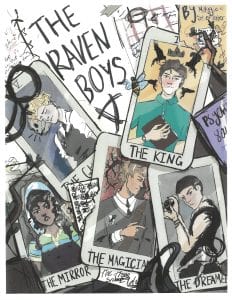 The Raven Boys by Maggie Stiefvater,
created by Ellie Thai, age 15. 
The Thief by Megan Whalen Turner,
created by Maryam Judeh, age 15.